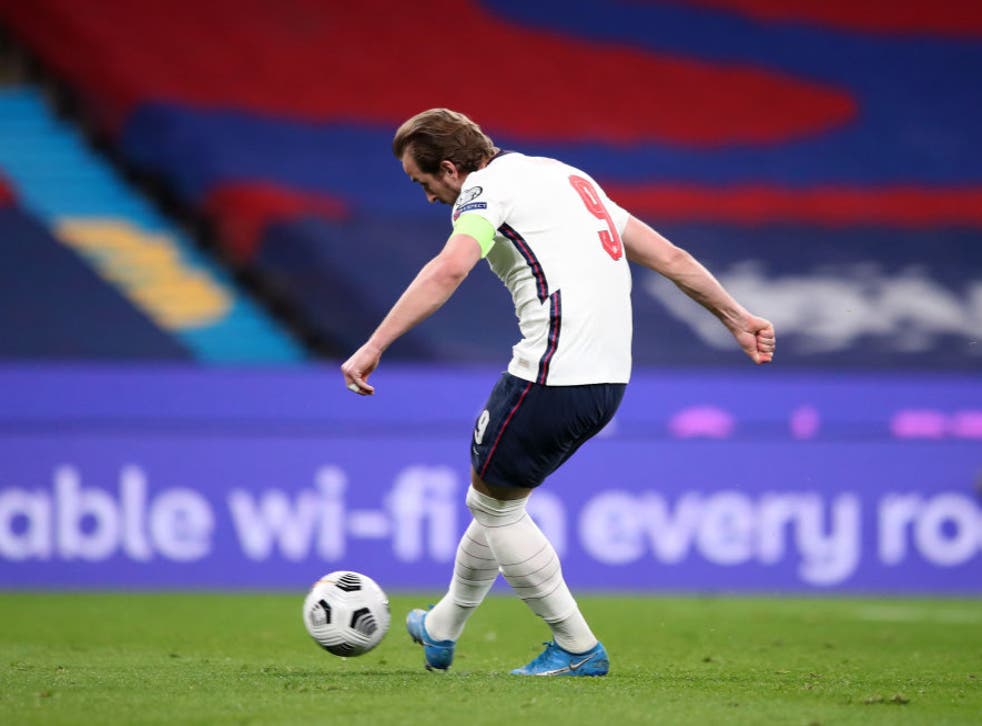 Follow all the action as England welcome Poland to Wembley in tonight's crucial World Cup qualifier.
Gareth Southgate's side surged to a 5-0 victory against San Marino in the first outing of their campaign before a comfortable 2-0 win against Albania last weekend. Tonight's match will act as a final audition for players hoping to secure their places at the Euros this summer, with the head coach admitting his first team is already close to being finalised.
England are the only side in Group I to have won both of their opening two matches as the Three Lions attempt to avoid any slip-ups on the road to Qatar 2022, but Poland does represent a significant step up in opposition, even without star striker Robert Lewandowski, who has been ruled out for four weeks due to a knee injury. "It's the last chance to put on a performance," Declan Rice said ahead of tonight's game. "No disrespect to San Marino and Albania but it will be a real step up and closer to the opposition we'll be facing in the Euros. It's a real chance to make a statement." Follow all the action live below:
Read more
1617220278
England 1 – 0 Poland
48 mins: Mason Mount uses the left wing to his advantage again. He takes on the Polish defenders going past Michal Helik before running into Kamil Glik and winning a free kick. Phil Foden takes the set piece and he mishits his cross to the back post and puts it straight out of play.
Michael Jones31 March 2021 20:51
1617220151
England 1 – 0 Poland
Second half: Arkadiusz Milik comes on for Poland replacing Karol Swiderski. He gets stuck into the actio immediately with a tackle on Kane that sees him pick up the first yellow card. Talk about an introduction.
Michael Jones31 March 2021 20:49
1617219857
Roy Keane on ITV says he wants England to show their ruthless side in the second half, go at Poland and work the goalkeeper more. Let's find out if Gareth Southgate thinks the same thing.
Michael Jones31 March 2021 20:44
1617219501
Michael Jones31 March 2021 20:38
1617219342
A random one but Harry Kane has now scored on all seven days of the week for England, becoming only the third player to do so for the Three Lions, after Wayne Rooney and Frank Lampard.
Michael Jones31 March 2021 20:35
1617219104
England 1 – 0 Poland
45 mins: Half time. Poland clear a last minute corner from England to take us into the break. It's been an impressive and strong performance from England so far. They've controlled the game from the start and given Poland no chances in front of goal.
Michael Jones31 March 2021 20:31
1617218943
England 1 – 0 Poland
42 mins: Sterling takes on Bereszynski over on the left side of the box. An injection of pace takes Sterling past his man and towards the byline. He squares the ball into the box as Foden makes a run towards the near post but the ball pinballs off two defenders and Poland work it clear.
Michael Jones31 March 2021 20:29
1617218746
England 1 – 0 Poland
39 mins: Slightly better from Poland who manage to string together a few passes but England are not letting up. They're tight on player when the ball comes into feet and giving Poland few options to get up the pitch.
Michael Jones31 March 2021 20:25
1617218444
England 1 – 0 Poland
33 mins: England's midfield play has been impressive tonight, the pace which they're working the ball and how quickly they win it back. Mount attempts to regain the ball in Poland's final third but arrives just too late to challenge Krychowiak and he takes the man out from behind.
Michael Jones31 March 2021 20:20
1617218222
England 1 – 0 Poland
30 mins: Good save from Szczesny! England work the ball down the left before it's played inside to Foden. He lays it off to Kane who sets himself and fires off a shot towards the near post. Szczesny is ready though and leaps across to his right to parry the ball wide of goal.
Michael Jones31 March 2021 20:17